Lifting, Height Safety & Confined Space Equipment
All About Lifting & Safety has comprehensive experience in the Lifting, Height Safety and Confined Space Equipment industries.
See our Full Range of products below;
We supply a full range of Lifting Equipment Products, Height Safety and Confined Space Equipment Solutions.
We specialise in supplying, installing, testing, and servicing lifting, height safety & confined space equipment. At All About Lifting and Safety we pride ourselves on providing superior customer service.
When you can't afford the down time or the inconvenience of bringing your lifting and safety equipment into our factory, you can take advantage of our on-site inspection and testing service.
You and your team's safety is our highest priority, and you can be assured that we are fully accredited to assist with all of your lifting and safety needs.
We currently offer our services to the following regions:
We also supply our large range of lifting equipment and safety products throughout Australia.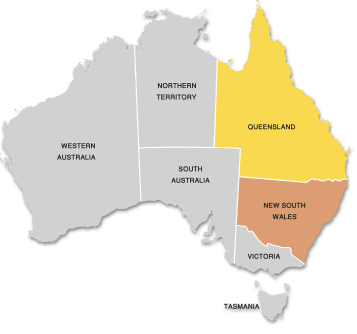 Our key services include:
What Our Clients say about us
It goes without saying that moving and managing heavy loads or loads at height doesn't come without risk.
This is where Lifting Equipment comes in to prevent accidents, damage, injury or death.
It's important to purchase your Lifting Equipment from an reputable supplier like All About Lifting & Safety. Our products COMPLY with Australian Standards and come Tagged and Certified.
Lifting Equipment sold by cheap suppliers is often inferior in quality, and if purchased from an overseas supplier it may not comply with local safety standards.
The last thing you want to do is jeopardise your or your team's safety with questionable Lifting Equipment.
Maintaining Your Safety Equipment
To ensure ALL your  Safety Equipment remains in good working order and safety standards are maintained, you should have it regularly Inspected and Certified.
All About Lifting & Safety is an Independent Third Party Certification Business. Our Inspection Officers have the knowledge, Objectiveness, Practical and Technical Capabilities required to;
Inspect
Repair
Service
Test
Certify
ALL your Lifting, Height Safety and Confined Space Equipment to ensure it remains in a safe working condition.
We can complete inspections at your site with our Fully Mobile Test Bed Truck or at any of our local Branches.
Contact Us today
for all of your lifting equipment and safety equipment needs.