Gold Coast Height Safety
– What Can't be Eliminated Must be Controlled
Sometimes working at heights can't be avoided. At these times you must ensure that the person working at height is protected from injury should they fall. All About Lifting & Safety can help you to ensure that at your workplace, Gold Coast height safety is of paramount importance. 
Falling from a high place is a major workplace hazard as such a fall can result in injury or death. In construction this is particularly so with 27% of falls occurring in the industry. Although the health and safety legislation doesn't specify exactly when height precautions must be installed it does say that at the very least at two metres or more the worker must have a harness.
At All About Lifting & Safety we are more than just Gold Coast wire rope suppliers, we supply a full range of lifting, hauling and safety equipment and we can help you with advice and testing.
More than Just Complying with Health and Safety Laws
According to workplace health and safety laws the employer is bound to identify falling hazards and get rid of them. If this is not possible then the employer must reduce the risk of falling. The risk factors differ from job to job which is why every site must be evaluated before the job begins.
According to regulation your workers must be involved in the risk assessment process. It is a simple process that will help to develop a safer work environment.
The process of risk assessment:
Identify potential hazards
Assess the level of risk
Eliminate the risk or put in place controls to mitigate the risk
Continually review the risk to ensure that nothing has changed and that the controls are still adequate.
Visit All About Lifting & Safety Gold Coast and our expert staff will help you to choose the right equipment to ensure that you comply with Gold Coast height safety regulations. We are your trusted Gold Coast Wire Rope Suppliers.
All About Lifting & Safety Locations and Services
We are ready to help with supplying, installing, testing, or servicing your lifting & Australian height safety equipment not just in Brisbane, but also at one of our other locations.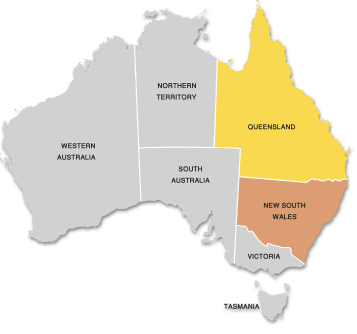 Did you know that we also offer mobile on-site inspection and repair services and have a large range of lifting equipment and safety products, all compliant with Australian Height Safety regulations, available on our website.
Just some of our products and services include:
Contact Us today for all of your Brisbane height safety, lifting and safety equipment needs. We are trusted Brisbane Wire Rope Suppliers.