New South Wales Height Safety – You Can't be Too Careful
Working at height is dangerous and because of this a large section of the health and safety act  is devoted to dealing with the manner in which employers must analyse the risks at their premises and then eliminate or control them.
The trained employees at All About Lifting & Safety can help your safety officer ensure that your equipment complies with the regulations and that you observe New South Wales height safety standards. We are also trusted New South Wales wire rope suppliers.
At All About Lifting & Safety we not only sell safety equipment such as harnesses, lanyards, pole straps and anchor straps, we also perform safety tests on equipment on-site or at our premises.
A Hierarchy of Safety Controls when Working at Heights Cannot be Eliminated
There are several clauses in the health and safety act that deal with safe working conditions at height and there is a hierarchy of controls that employers are required to consider when the danger cannot be eliminated.
You can only work your way down the hierarchy if you unable to carry out the higher level control because of the physical restrictions of the workplace. If you are working your way down the hierarchy it is advisable to document every level and the reasons why you cannot implement them before moving onto the next.
Although the health and safety legislation does not specify the height at which safety measures must be applied it does insist on a fall arrest system when the working height is greater than two metres. At All About Lifting & Safety, you'll find a wide range of equipment from which to choose and plenty of useful advice.
Don't compromise on height safety, consult the New South Wales height safety experts. Visit our premises, we're not just New South Wales wire rope suppliers.
All About Lifting & Safety Services and Locations
We also offer our services to the following regions:
We also offer mobile on-site inspection and repair services to ensure Australian Height Safety standards are met.
Additionally, we have a large range of lifting equipment and safety products, all compliant with Australian Height Safety regulations, available on our website.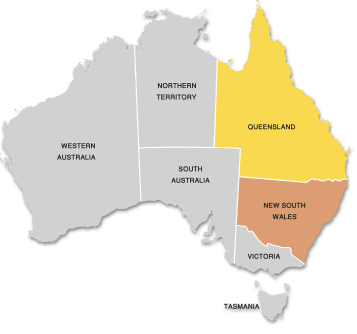 Our key products and services include:
If you need lifting or safety equipment not listed online, just Contact Us, we're more than happy to help.
Remember, when you're purchasing products or services with All About Lifting and Safety, you are doing business with an accredited supplier and certified safety inspector.