Wire Rope Slings
Wire rope is versatile and has varied uses. These include Mobile Crane Hoist Rope, Piling Hoist Line, Tower Crane Hoist Ropes, offshore cranes, ship deck crane hoist ropes and other marine environments, among others.
In addition to a good structural ability, which allows both the core and the outer strands to balance each other out, the different types of Casar rope have many good qualities such as abrasion resistance, crushing resistance, rotation resistance, flexibility and fatigue resistance.
All these qualities increase durability of the Casar rope which translates into:
Optimum performance
Longer service
Reduced downtime because of fewer rope changes
Reduced operational cost due to reduced rope changes
Increased safety.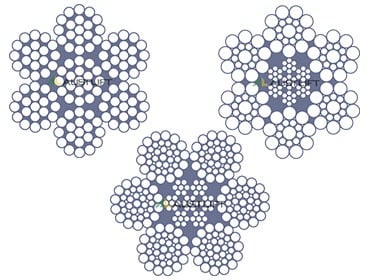 These are special wire ropes made of either conventional strands or compacted strands. Compacted strands are produced by taking a conventional strand made of round wires and drawing it through a compacting tool. Compacted ropes have far greater resistance to corrosion and abrasion. They are also more flexible and their breaking load is higher.
All About Lifting & Safety offers you high performing Wire Rope Slings with proven durability for all your applications. We have the technical know-how on all the different Wire Rope Slings in the market, and will advise you on the best Wire Rope Slings for your application.
Some of the Wire Rope Slings that we deal in include:
Starlift Plus
Eurolift
Powerplast
Casar Starlift Plus 1960
Casar Eurolift
Turboplast
Stratoplast
Alphalift
Casar Turboplast 1960
Casar Stratoplast 1960
Casar Alphalift.
Wire Rope Slings
All About Lifting & Safety offers you an array of lifting and safety solutions that are fully tested and certified by Australian standards.
Our team is on hand to not only supply you with Wire Rope Slings, but to also advise you on the appropriate Casar wire rope to match your needs. We have over 80 years combined experience in lifting and safety solutions so you can rest assured in our ability to offer you the best solutions in the market.
Featured Wire Rope Slings
Call us today for all your lifting and safety equipment needs.