Hire Equipment
Do you have a one-time job and don't have the correct equipment to get it done? All About Lifting & Safety allows you to hire equipment to meet the needs of your job.
All of your lifting equipment is just a quick phone call away. We will provide you with the best equipment for your lift, as well as guidance from experts. From single accessories to confined space rescue equipment, trust your safety and productivity to All About Lifting & Safety.
Should you purchase or hire equipment?
Not sure if you should purchase or hire equipment? Check out these factors that affect your decision.
One Time Use. It is expensive to invest in new equipment, maintain up-to-date inspections and regularly replace or repair equipment. Consider how often your company would use the equipment and how the cost of upkeep would compare over time. Hire equipment from All About Lifting & Safety is regularly inspected to meet the highest safety standard.
Equipment Availability. Is the equipment you want to hire often and easily available, or are there long wait periods? How difficult would it be to hire that piece of equipment on both a long-term and short-term schedule? You may also want to consider the cost of transporting the equipment to various job sites.
Financial Situation. Consider the cash flow of your company. Do you have the funding to purchase new equipment or the funding to hire equipment?
Storage. Do you have a space to store this piece of equipment safely? Does the environment of the storage area maintain the quality and integrity of your equipment? What are the costs associated with storing and transporting your equipment?
Hire equipment from the experts at All About Lifting & Safety where your equipment rental experience will exceed your expectations. Not only will you hire the tool but you will also gain knowledge and insights from our lifting & safety expert team.
With a combined 80 years of experience in the safety and lifting equipment industries, we are ready to help with supplying, installing, testing, or servicing your lifting and Australian height safety equipment.
We have a large range of lifting equipment and safety products available for purchase or hire on our website.
You can also visit us at one of our showrooms or factories at the following locations:
Queensland
Sunshine Coast
Brisbane
Gold Coast
New South Wales.
You may also be interested in our mobile on-site inspection and repair services.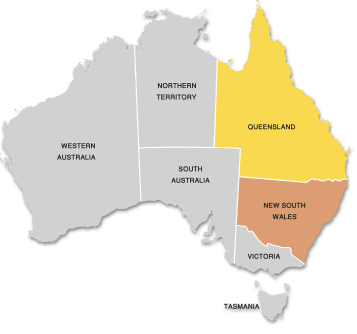 Contact us today for all of your lifting hire equipment needs.